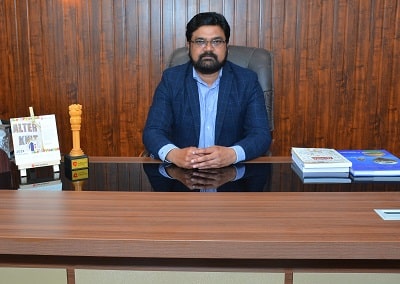 Mr. John David Nanda
Principal
I believe my responsibility as a parent, as an educator, as well as a principal, is to be a stepping stone for the coming generation and to guide and nurture their young brilliant minds, so that they grow into empowered individuals who are not only educated and knowledgeable but also empathetic and thoughtful. The enthusiasm that the students bear within their hearts as growing students, is what inspires my efforts into making their overall education a rewarding experience. I believe, that it is my responsibility to work together with all to promote quality education to the students and enhance their well-being.
Moreover, being an avid supporter of effective and innovative professional development, my teaching and administration methods encourage teachers to be reflective and to continuously examine their practices to evolve them continually.
The ability to be innovative and creative is important to me as a factor for personality growth and I aim to enthuse the staff and students to also be inventive and imaginative in their learning and day to day tasks.